Stay connected to others with Topicbox mobile apps
No matter where you work, Topicbox mobile apps keep you up-to-date on the most recent messages from your team.
---
Group conversations happen anywhere with Topicbox, which has its own iOS and Android apps. Now it's easier to share, sort, and search the best emails from your inbox on your favorite device.

Brought to you by the makers of Fastmail, Topicbox mobile apps allow you to find what you need quickly, give feedback, and respond to issues remotely.

Our apps are in beta, meaning you try them and tell us the improvements you'd like to see. Please email your comments to support@topicbox.com.

Take a break from your inbox

Instead of looking at your entire inbox, tap on Topicbox for a focused inbox. Topicbox apps hold only the email from your team projects.

Are you tracking the development of a project at work? Find the latest emails from project collaborators, without having to hunt for them.

Are you organizing volunteers? Open Topicbox on the days you volunteer to separate your community work from everything else.

Scroll a curated list of what's relevant

Your News Center in Topicbox shows only the email groups you're in or following. It's organized by new messages in the last 24 hours, week, or month.

To stay informed, you only need to look at this preview of essential messages. View it on mobile to get the gist if all you have time for is two taps!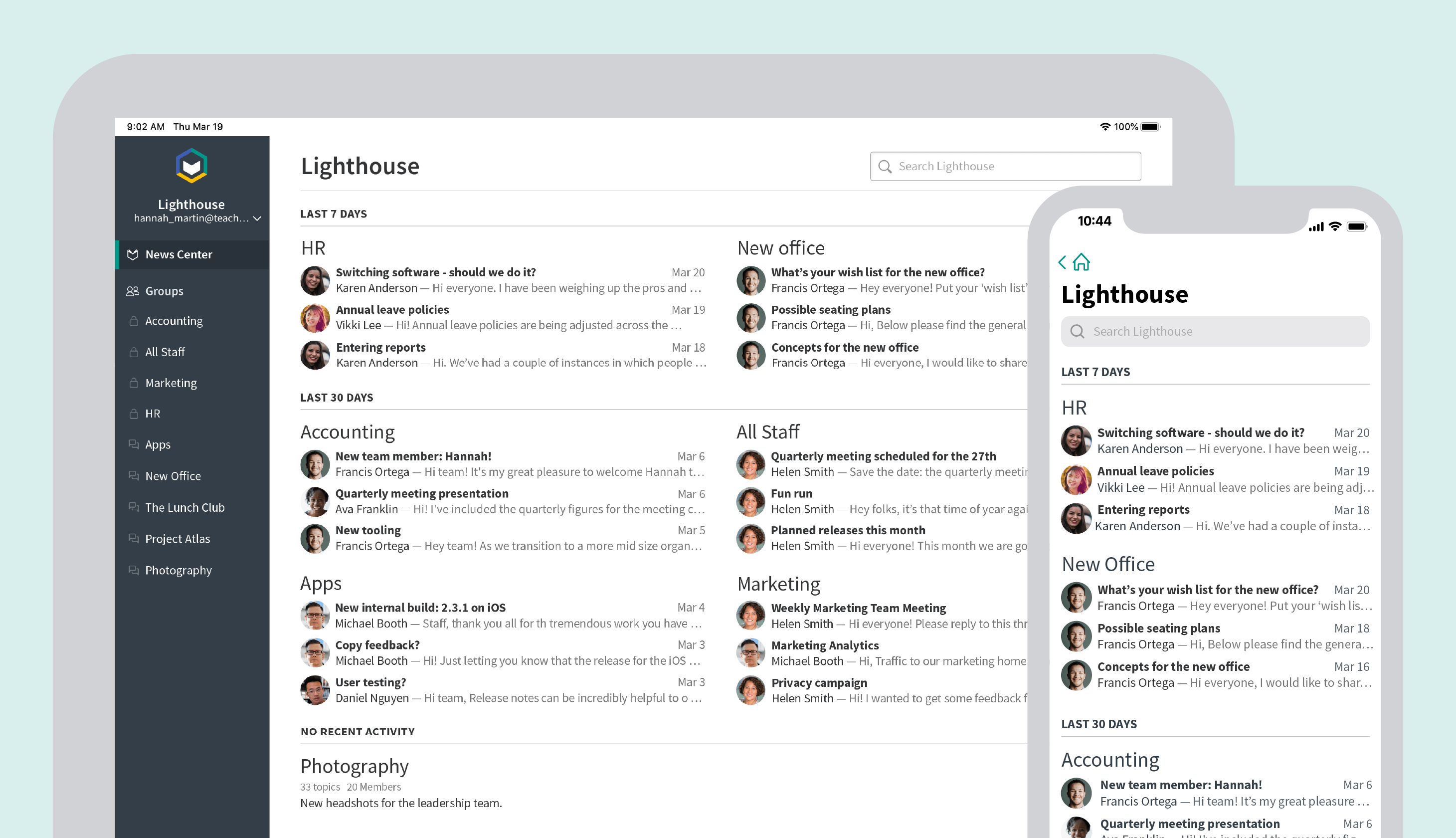 Easily email a group at once

On small mobile screens, it's even easier to make email mistakes, like not including everyone on a group email, or exposing email addresses on CC instead of BCC.

Topicbox solves these problems on mobile and in general. It eliminates the need for Reply All, CC, BCC, and spares you from anyone's lack of understanding of how to send group emails.

When you respond to a message in Topicbox's apps, it's delivered to anyone in your group.

Manage teams from home

If you're the admin of a Topicbox organization or group, you can conveniently edit your settings using mobile apps. Approve held messages, create new groups, and update your group's settings from anywhere. Topicbox help teams to adapt to remote work quickly and apps support a smooth transition.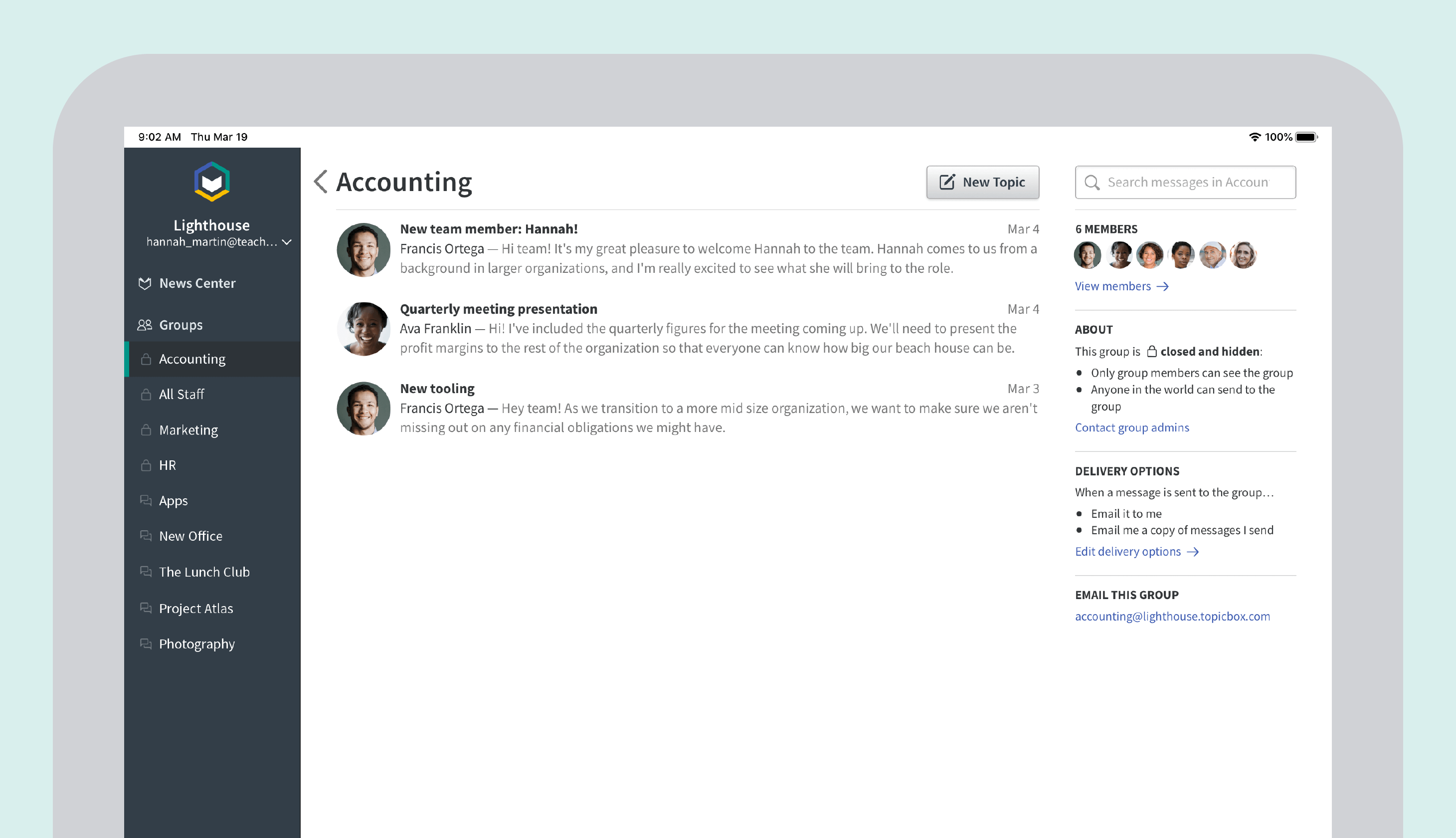 Topicbox wants to help your team do their best work from anywhere. How can our mobile apps better support you? Download the app today on the Apple App Store and Google Play. Share your feedback with us at support@topicbox.com.
To experience Topicbox on mobile, you have to have an account. Try Topicbox for free for 30-days.
---