Providing seamless service for an extensive community of technology educators
Jonah Duckles of The Carpentries had the momentous task of providing a secure place for information exchange between a 100% remote staff and a large community of educators. With Topicbox, he found peace-of-mind by using a reliable service.
---
Jonah describes his community at The Carpentries as thoughtful and deliberative. As experts in technology and science, it makes sense that they value dependable systems used for sharing ideas and getting work done.
The Carpentries project aims to teach computing and data science skills to researchers at universities and government institutions worldwide. The network Jonah manages includes people involved in many different roles at various organizations. It's a large and growing group.
His goal is to help volunteers to be highly effective at bringing workshops and skills to their local communities. Team collaboration is critical to accomplishing this objective for his 100% remote staff, 1500 instructors in 39 countries, 70 instructor trainers, and 62 member organizations across ten countries.
All of these factors led The Carpentries to choose Topicbox as a tool for connecting their community using a secure and reliable platform. Topicbox is not just a tool for businesses. The Carpentries are using a Topicbox Community Plan to execute on their mission-driven work as an educational provider.
Here are the benefits that Jonah has reported experiencing so far.
Service you can trust
Before Topicbox, The Carpentries were more vulnerable to spamming attacks due to more limited spam protections provided by a previous service provider.
"It was the sophistication of email systems attacks at the moment that had me going, hey, I've been a FastMail customer for about six years now for personal email, and it's rock solid. Having people who stay up at night literally worrying about this stuff is worth what we pay."
Jonah
Topicbox is a product of FastMail, which is an industry leader in email privacy and security. It's a trustworthy company that has been around for over 25 years. Topicbox is ad-free, private, and secure. FastMail's commitment to protecting users from spamming attacks still applies to Topicbox.
By choosing a service that their staff could rely on, the organization no longer had to stress over the nuts and bolts behind their tool for communications and could focus entirely on their work.
Seamless implementation
We all have complexities surrounding our unique needs for team communication. Jonah's group uses email, Slack, Zoom, collaborative Etherpads, and Topicbox, which they use as a forum for community discussions. Topicbox folds into their custom suite of tools and enhances their whole productivity engine.
Jonah wanted a tool that didn't come at any sacrifice to their unique structure and identity. He describes Topicbox's custom subdomains as a "white glove" feature of Topicbox. This feature allows your organization's name to appear in your email address for your group, such as thecarpentries.topicbox.com.
A whole group is reached with one email address that still displays your unique identity. "Our volunteer open source community likes feeling like our infrastructure is ours," says Jonah. Furthermore, implementation is smoother when identity remains clear.
To get set up initially, Jonah contacted Topicbox support, and they took migrating archives and subscribers lists off his hands. Jonah says the whole process went "without a hitch."
All the features you could want
For The Carpentries, group emails have been how community members feel connected to the broader organization. Topicbox helps them promote their vision for how to teach skills together, develop their collective team culture, and make a greater impact.
A community this large requires a good way to digest a lot of content. Jonah was impressed with the News Center page, where messages are indexed and easy-to-find, with a powerful built-in search. Topicbox's interface is also where users can set preferences such as delivery options. Can you imagine regular email or chat alerts for all messages between Jonah's 1500 instructors alone? Alerts would be even more chaotic across the whole community.
In Topicbox, group members can decide if they rather individual email alerts, one daily summary, or to view messages on the web in the News Center. The News Center is a clean, sane space for every message, so that users are informed, but not overwhelmed.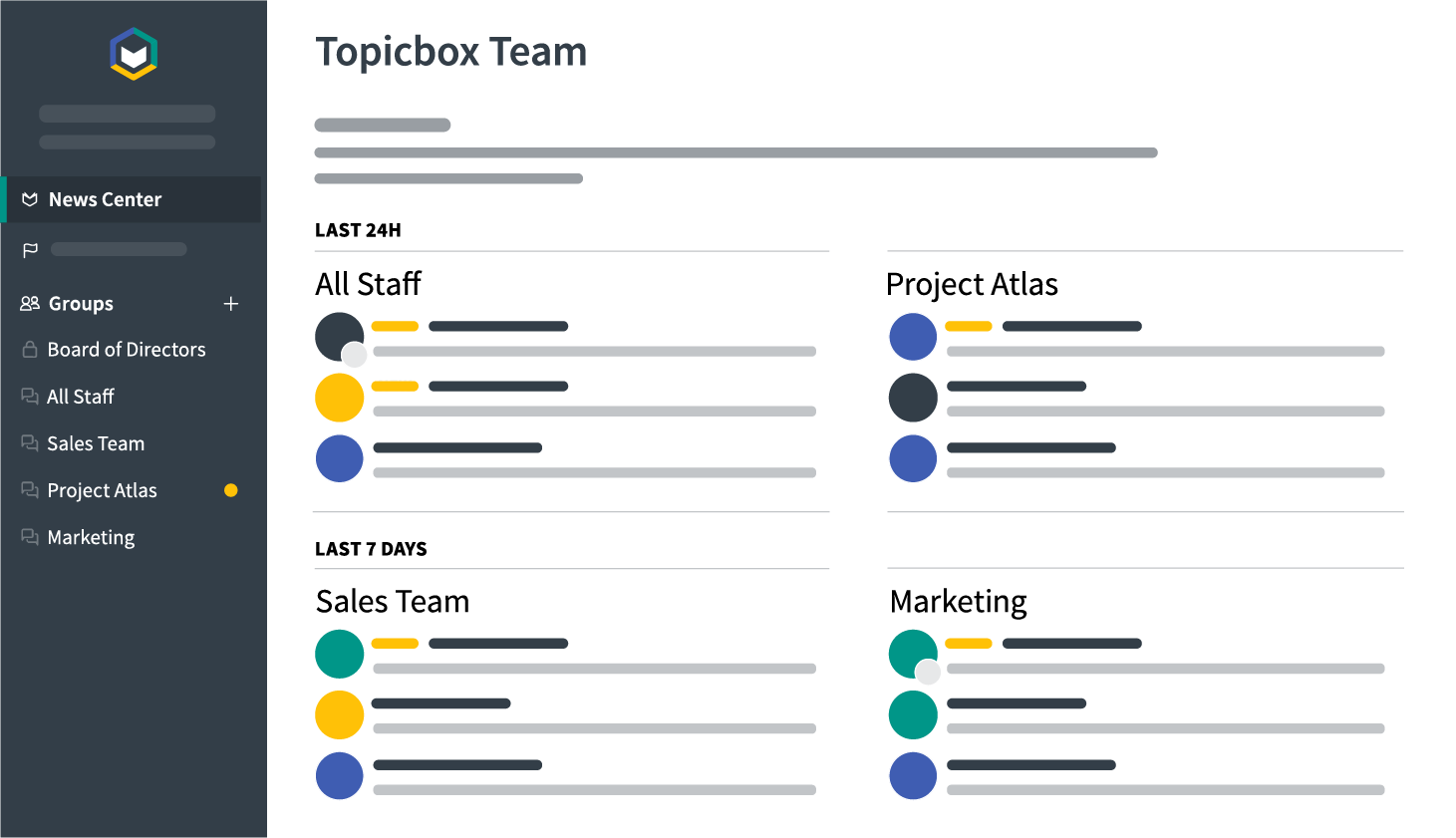 Another great feature is the ability to set some groups to "public." This setting allows The Carpentries to invite new contributors to ongoing conversations. Topicbox provides a central archive of past threads. Welcoming other members allows The Carpentries to be more inclusive and collect new thoughts and knowledge.
For example, if a new instructor joins the Topicbox group for the course, "Data Science 101," they can review all conversations from the past session. This process is far more efficient than asking a previous instructor to catch them up or forward numerous old conversations, if that's even possible. And it's a much better alternative to losing institutional knowledge.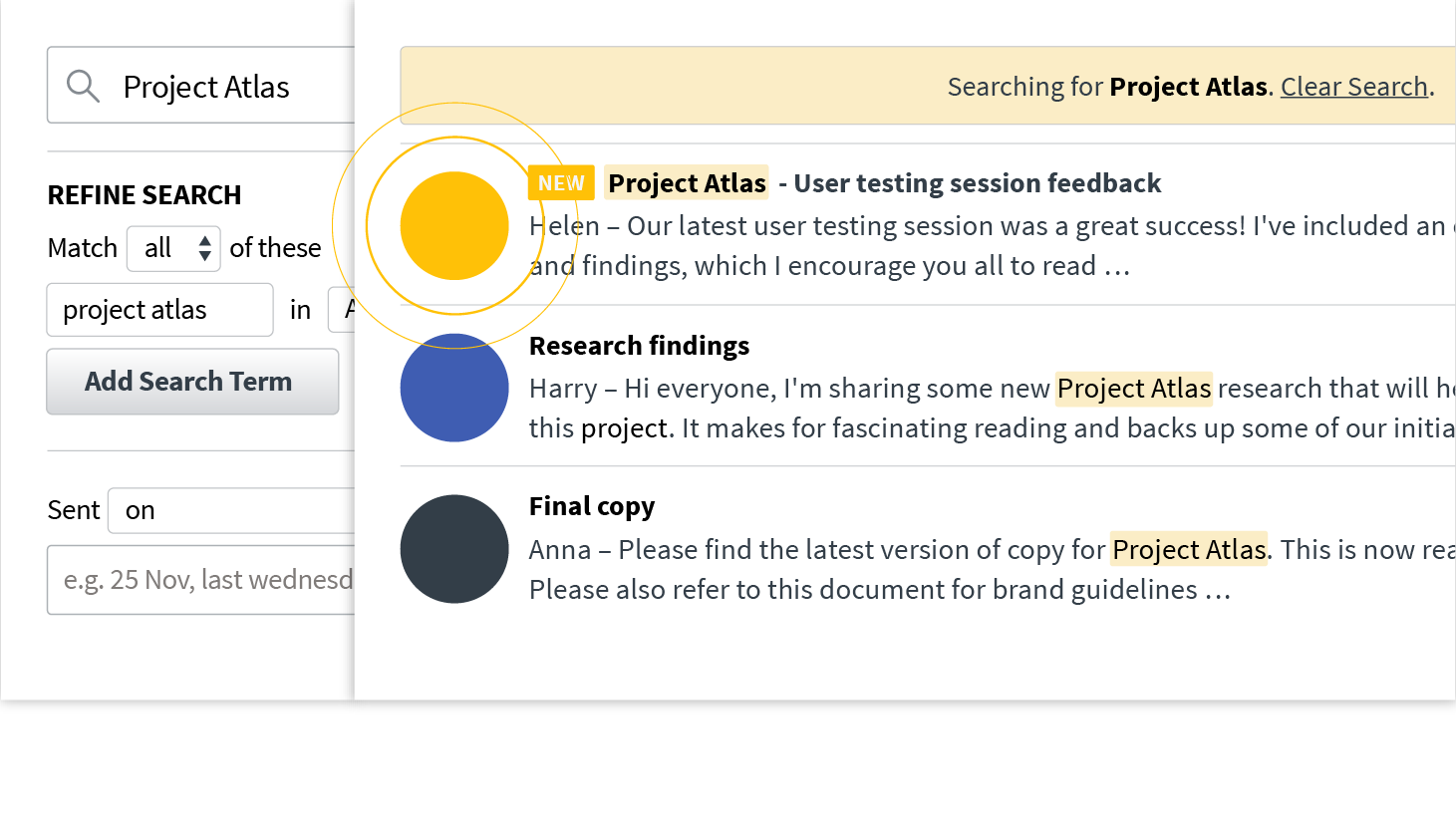 These are just a few features that The Carpentries love. Essentially, they are in control of their team emails, instead of their emails taking over and demanding their immediate attention. They also have the ability to customize a group experience that covers all of their organizational objectives.
Jonah describes his overall Topicbox experience as simply, "Just the features you'd like to see in group email lists." Meaning everything your team needs to get things done, without getting in the way.
Ready to join us? Learn more about using Topicbox for your community.
---